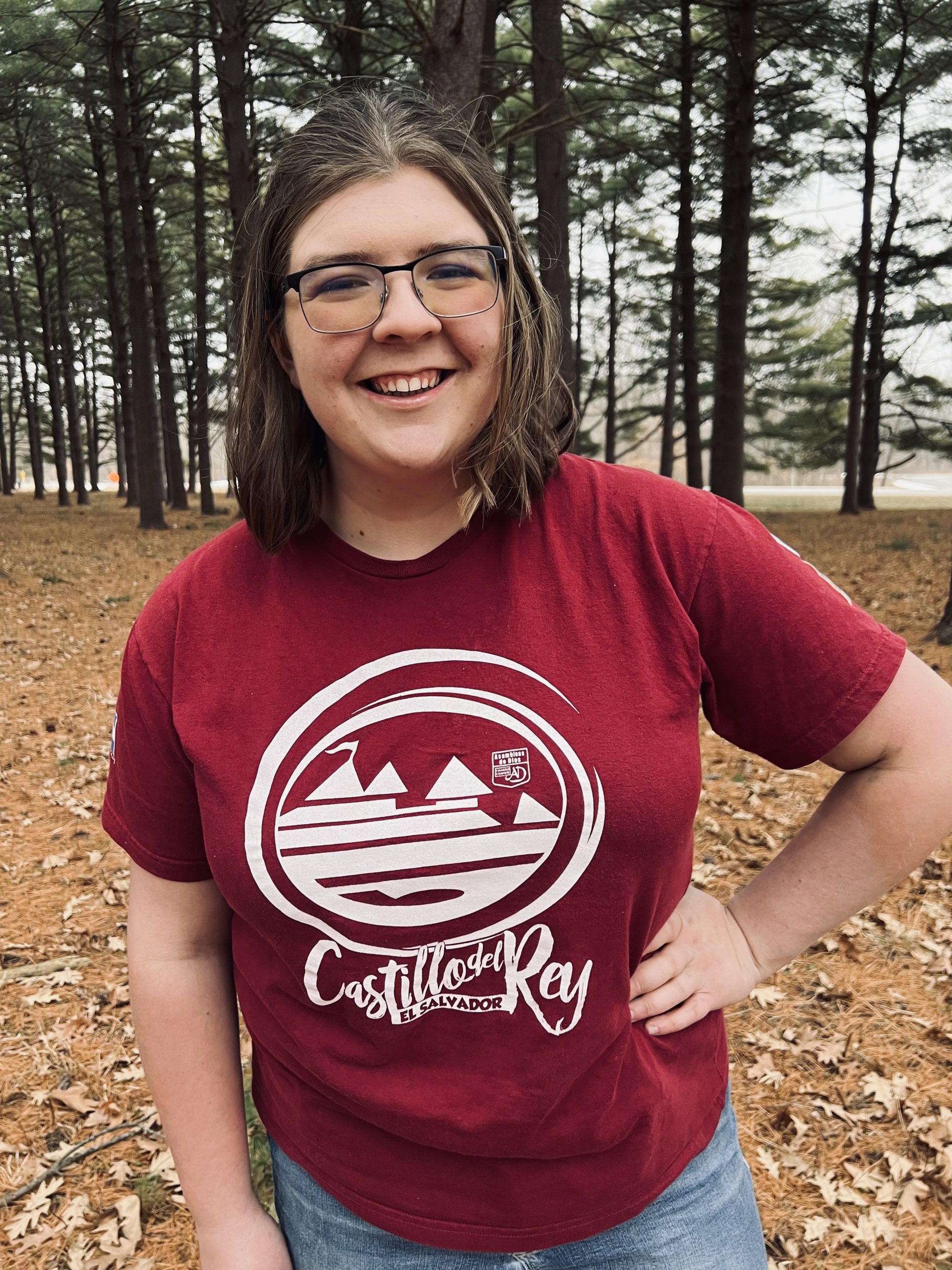 Emily Hance
Preschool Teacher
I grew up in Industry (and attended preschool in the same room I'll be teaching in!), and I currently live in Macomb, IL. In May 2022 I earned my Bachelor's Degree in Spanish Language and Cultures from Western Illinois University. I attend church at Industry Assembly of God and enjoy serving as the Preschool/Kindergarten Sunday school teacher, a bus and group leader for our Hometown Kids program, a youth group helper, and a member of the worship team.
In my free time I enjoy spending quality time with my friends and family, baking, fishing, and traveling. In the summer of 2022, I had the opportunity to spend two months interning at the King's Castle International Training Center in El Salvador where I was able to learn about children's ministry techniques and got to work with and minister to thousands of children and teenagers across the country.
I am beyond excited to be a part of the Trinity family. Being able to work with children and share the love and truth of God brings me so much joy, and I am so grateful that I will get to do that alongside such an amazing team of teachers, co-teachers, and parents!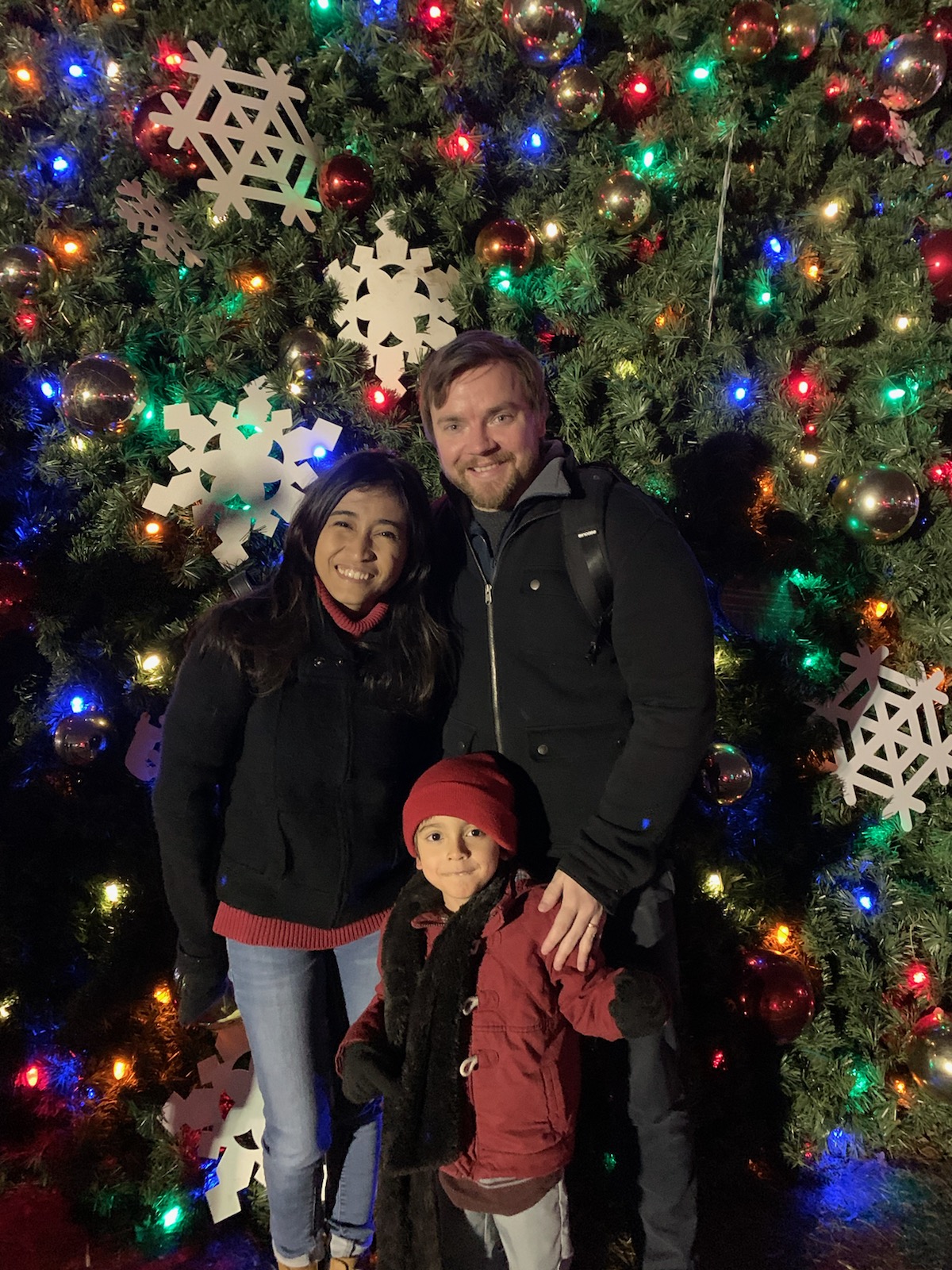 Mariana Murray
Kindergarten Teacher
Maria was born, grew up, and spent most of her life in Indonesia, but has enjoyed the beauty and atmosphere of living in Industry, Illinois. Ever since she can remember she has had a passion for teaching young children. She has worked for several years at various international schools and has earned a Master's Degree in Educational Psychology. After being a stay at home mom for a few years, she is extremely excited and grateful to join the Trinity Academy family. She and her husband, David, have a son, Luke, who will be attending kindergarten at Trinity Academy this year. She is looking forward to growing together in Christ with the rest of the school community.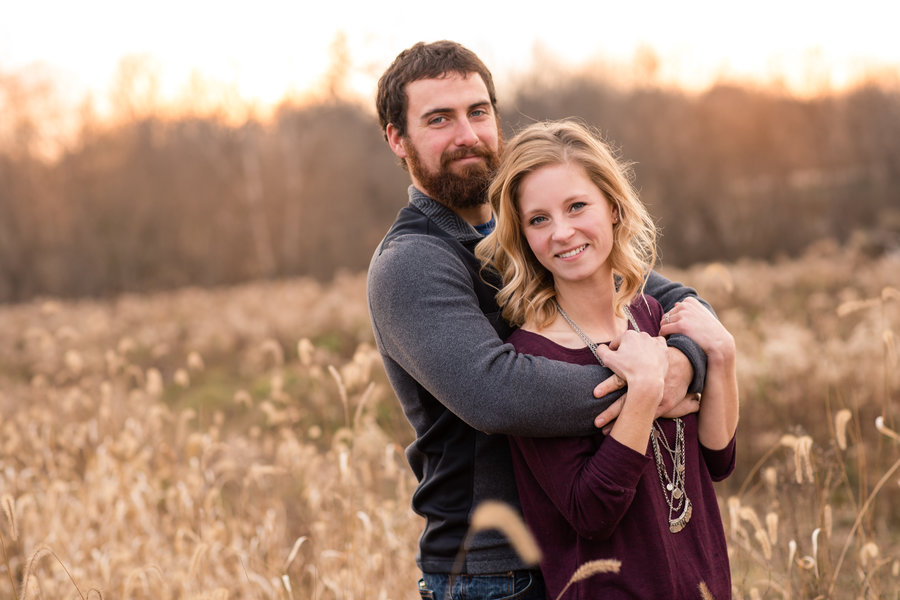 Haley Lascelles
Kindergarten Teacher
Haley and her husband Jared live in the country, south of Macomb. Haley earned her associates degree in Education from Spoon River College in 2017. She has a passion for children and has been involved in early childhood education for many years. She has been the lead teacher of the YMCA after school program, worked in daycare and self – employed child care. Haley and Jared attend First Baptist in Colchester, where she is the church pianist. Outside of teaching, Haley enjoys spending time with her husband, playing the piano, reading or playing with their dog, Roxy! She also enjoys being outside and spending time with her family. Haley is overjoyed that God has led her to Trinity and is looking forward to what the school year will bring.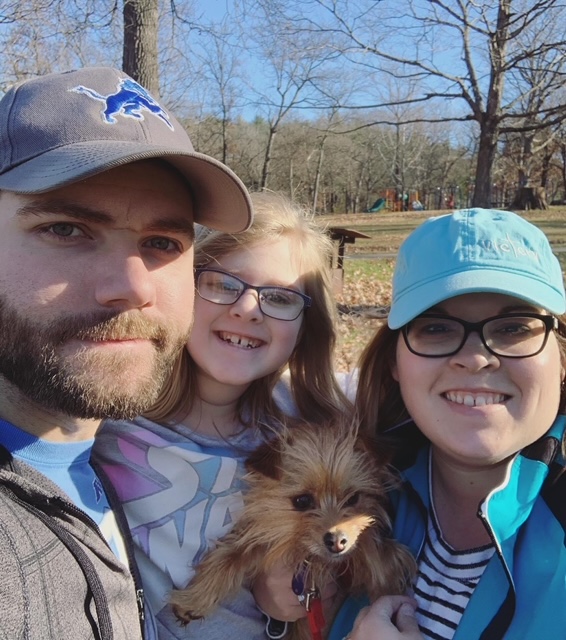 Jessica Ruff
1st Grade Teacher
Jessica and her husband Chester live in Macomb with their daughter Kaley. Jessica and Chester met while doing ministry work at their college in Indiana. She graduated with her Bachelor's Degree in Elementary Education in 2009, and then went on to obtain her Master's Degree through an office administration internship in 2012. The Ruffs attend Victory Baptist Church in Macomb, where they enjoy singing and playing the piano (Jessica) and guitar (Chester) and working in various ministries of the church. They also love disc golfing as a family and going on walks with their dog Hunny.
God led the Ruffs to Trinity through their daughter Kaley in 2021, and it was a perfect fit right from the start. Through a series of events, Jessica felt God directing her to invest her time and efforts into education, after years of working in office administration.  He then opened the door for her to begin teaching first grade at Trinity during the spring semester of 2022.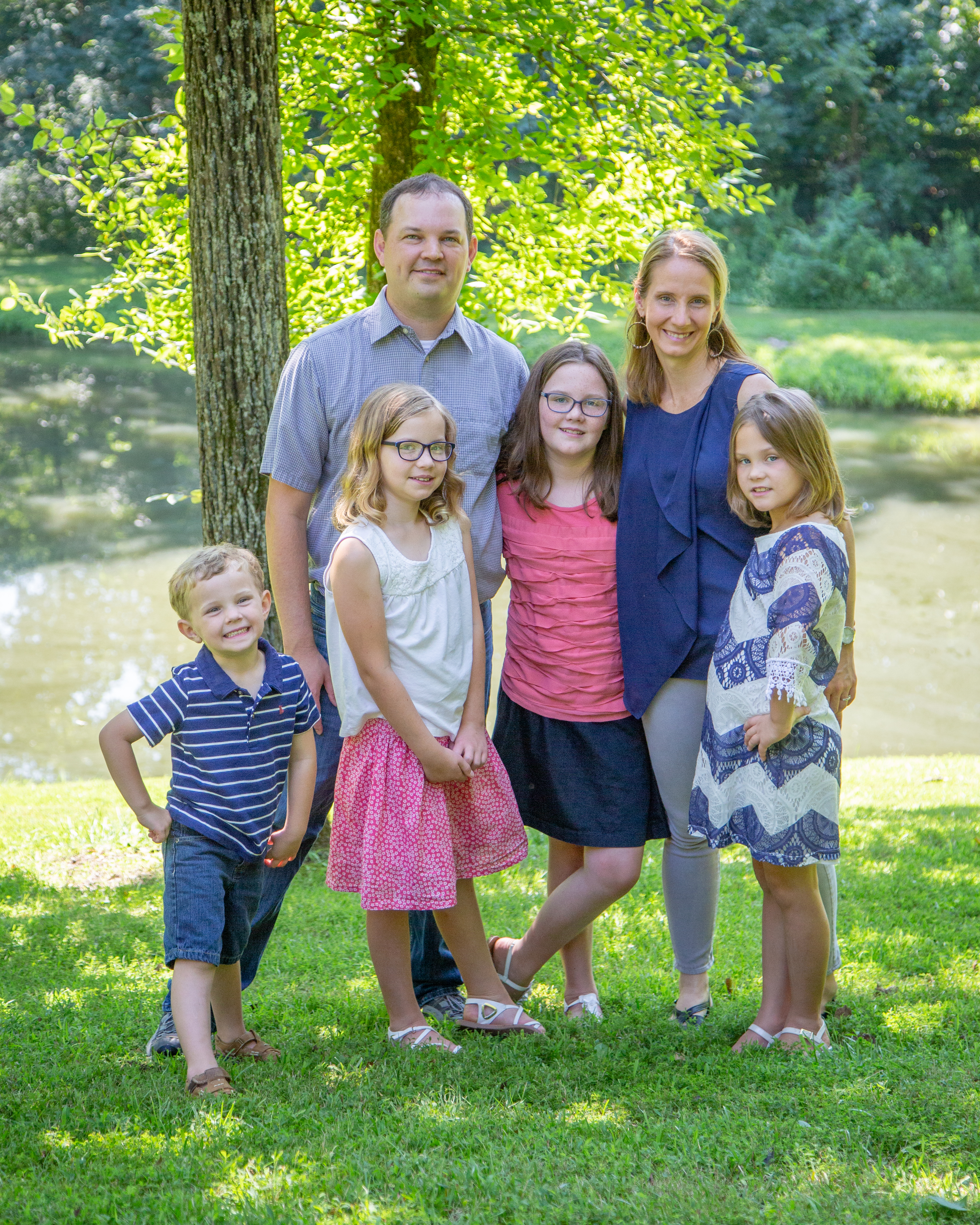 Elizabeth Dixon
2nd Grade Teacher
Elizabeth and her husband Brad reside in rural Carthage near the family farm.  Both are natives of Hancock County.  Elizabeth grew up in La Harpe, attended the University of Illinois and received a Bachelors of Science degree in 2002.  During and after college, Elizabeth worked in agriculture education with Illinois 4-H and the Illinois Farm Bureau.  She spent time working in corporate and church environments in the St Louis area before she was blessed to stay home for twelve years.  The Dixons have four children – Anna, Emily, Mariah and Isaac.  After being introduced to the classical model of education, her children joined Trinity Academy in 2019.  She and her family attend Burnside Christian Church, and she loves helping with several aspects of children's ministry.  Additionally, Elizabeth volunteers as a Court Appointed Special Advocate (CASA), serving as a voice in the court system for children in foster care.  She also enjoys exercising, reading and sewing.  She eagerly looks forward to being a part of the joyful, encouraging environment at Trinity and partnering with parents to challenge the students.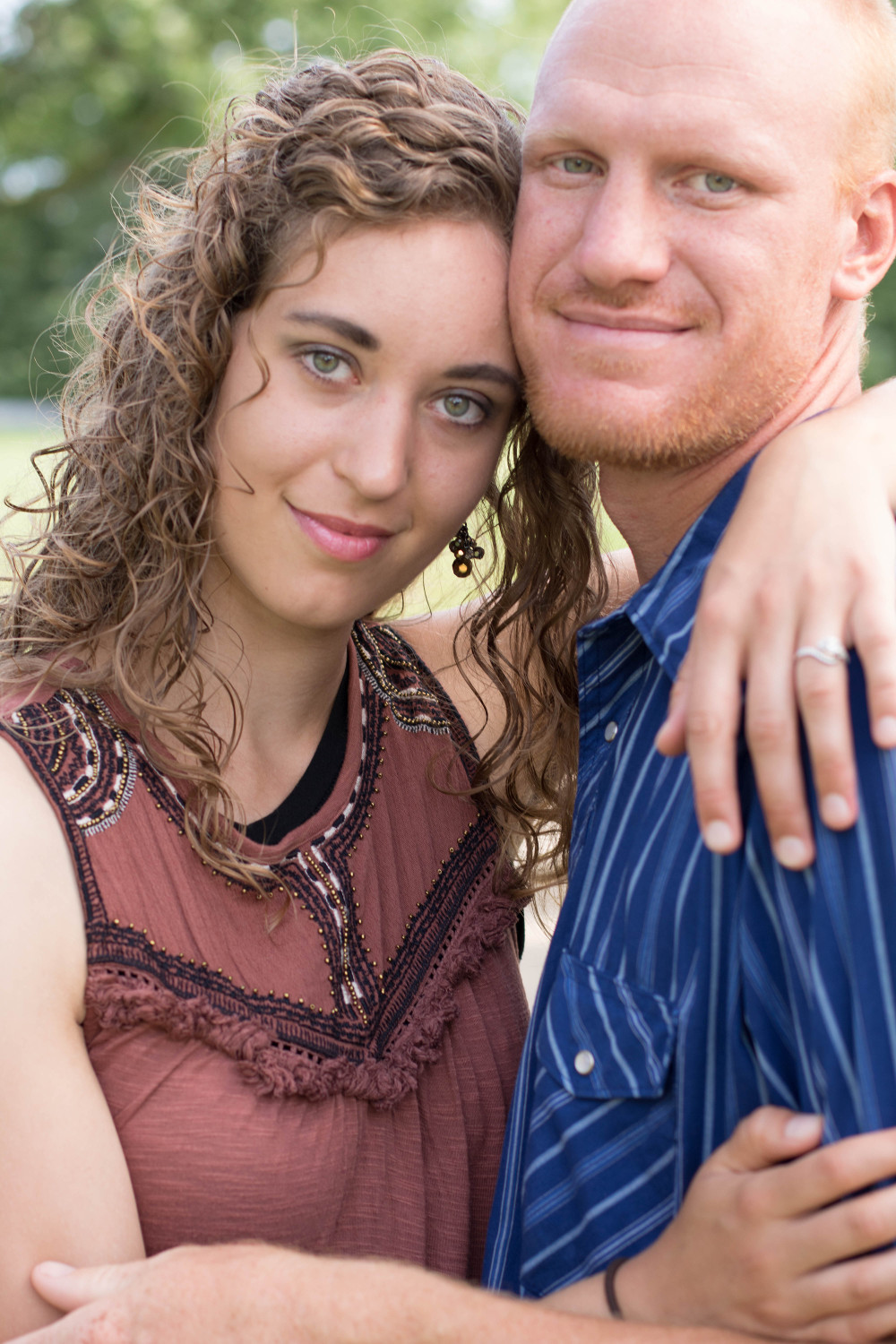 Analisa Bean
2nd Grade Teacher
Analisa recently got married to her husband Jared, and is living in the country just outside of Bowen, Illinois after moving from Minneapolis, Minnesota in January of 2018. She graduated from Liberty University in 2017 with a BS in Elementary Education. Analisa has always had a deep love for children, and has already taught in a variety of places to hundreds of students. As a classically trained violinist, she taught private and group violin instruction for over 10 years. She also traveled to Oklahoma City to complete a two-semester missionary internship, teaching character to students in the public schools and leading after school Bible Clubs through the In the Gap program. Analisa delights in helping children reach their potential, both in academics and in their walk with God, and is thrilled that God led her to Trinity.
Outside of teaching and being a wife, Analisa enjoys traveling, serving in her church and community, learning about other cultures, and taking in the small joys that God brings her way each day.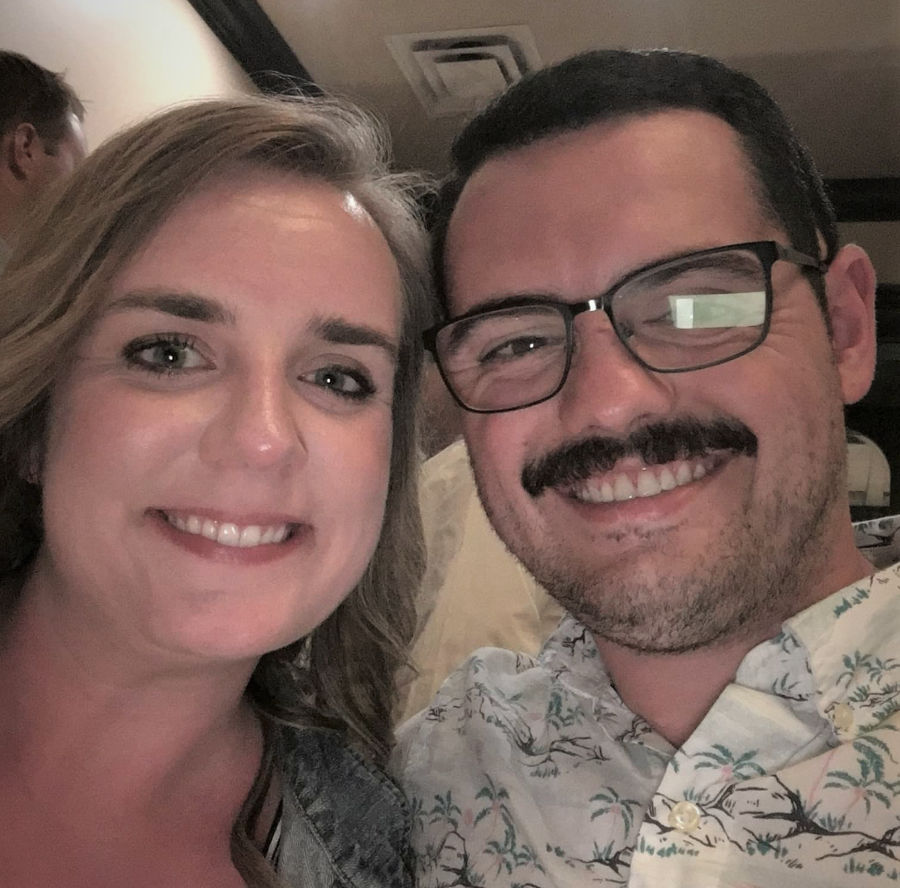 Brooke Thurman
3rd Grade Teacher
Brooke and her husband Dominic Thurman live in rural Rushville. She recently earned a Bachelor's Degree in Elementary Education from Western Governors University. Brooke is very excited to begin her teaching career at Trinity in the Third grade classroom. She always had a passion for teaching, even when she was an elementary student herself. That passion as a student later led into many childcare/education opportunities such as after school youth programs and self-employed childcare, which brought her to where she is now. Besides her love of the classroom, Brooke enjoys playing and singing music with her family and as part of the worship team at Hope Church in Rushville. She also enjoys spending time at home with her husband and their 2 year old Great Dane, Harvey.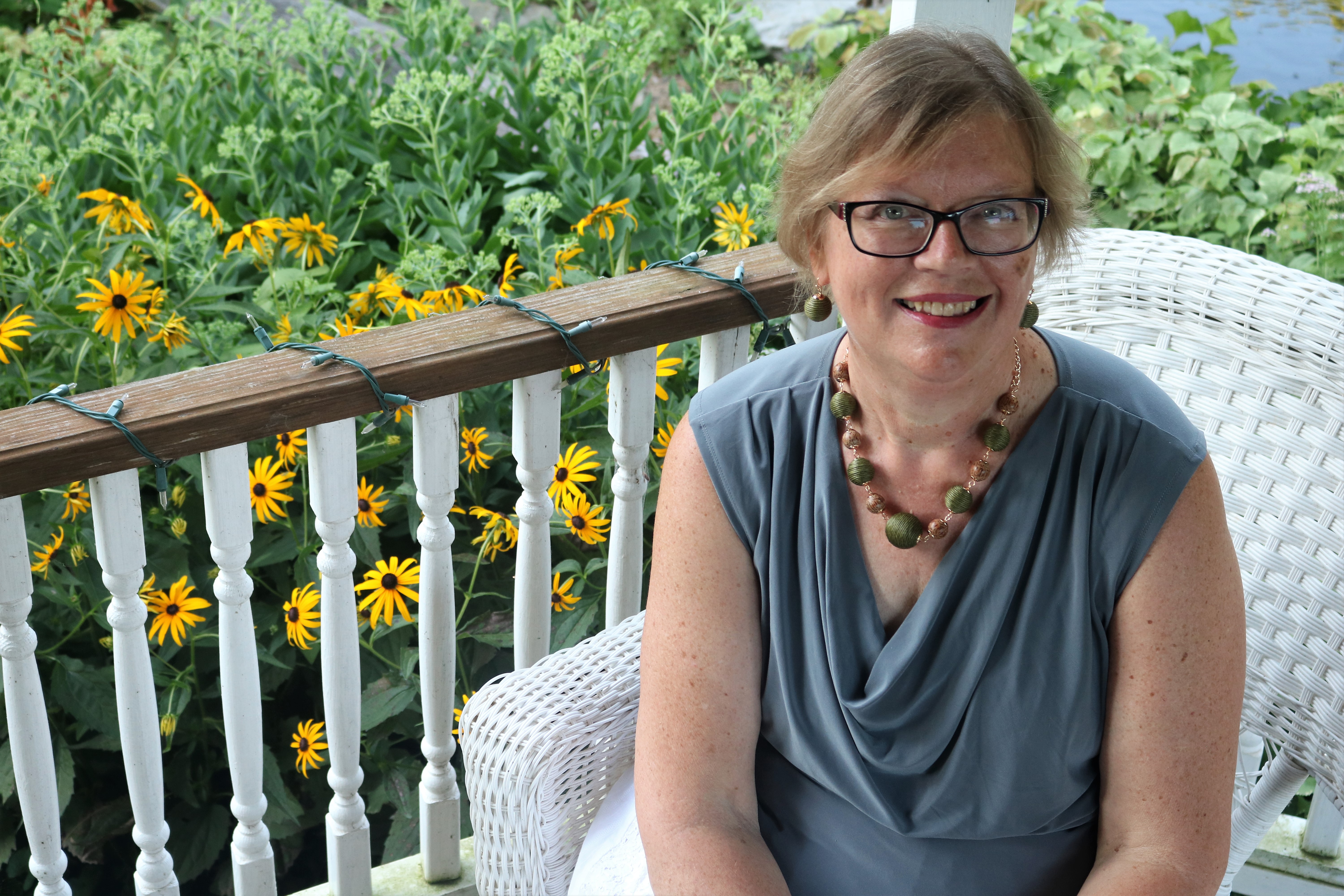 Julie Bean
3rd Grade Teacher
God's direction in my life many times over the years is what brought me here, to teach at Trinity Academy. When I was the mother of a toddler, I was introduced to home schooling by a friend. This was in 1983, so the idea of teaching your children at home was a new concept. When that toddler was five the Lord showed us that He wanted us to homeschool her. Berean Christian Academy, our homeschool, was established. This decision was greeted with concern and even derision by friends and family. In our area, we were pioneers in the movement. We started out just planning to do this for a year or two. Each year, however, the Lord showed us again that this was His plan for our lives. Thirty years later, I had taught our seven children from Kindergarten through high school.
When my daughter-in-law, Analisa Bean, started teaching at Trinity, I came to the Back to School night and really was intrigued by what I saw. The Lord placed a thought in my heart, "I wonder if I could substitute here?" When Analisa was nearing the time for her maternity leave she asked our family to pray for a substitute for her class. As I prayed, I felt a nudge from the Lord, "You could do this."   I contacted the school and was given the chance to sub for Mrs. Bean for seven weeks. It was great, they did not even need to change the sign by the room; Mrs. Bean, second grade. When Analisa decided to stay home with Silas I agreed to finish out the school year.
I am so grateful to be given the opportunity to teach here at Trinity Academy. The Classical Christian education model is new to me, but as I learn more about it, I am impressed. I treasure the opportunity to share Christ with my students. I also appreciate the parents and co-teachers. As we work together to educate the students it gives the feeling of being on a team. I am thankful and excited to be a part of the Trinity Academy team.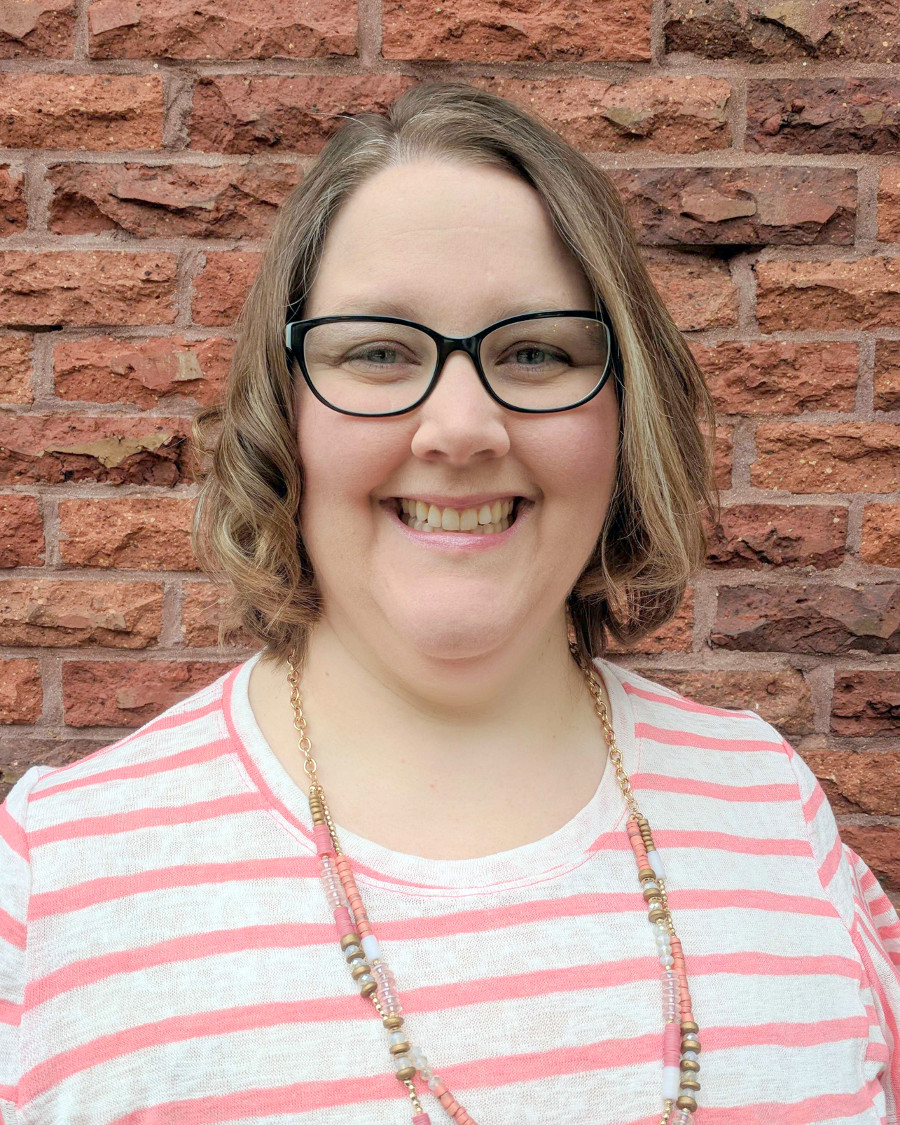 Morgan McDonald
4th Grade Teacher
Morgan and her husband Jim live in rural Littleton with their two youngest children. Most of her education and previous work experience has been in early childhood and elementary education. Before God opened the door for their family at Trinity in 2018, Morgan spent the previous five years homeschooling her children. Their oldest son, Samuel lives with his wife Johanna in Roodhouse, while both Elijah and Mark are students at Trinity. In her spare time, Morgan enjoys reading, cuddling with her dachshund, flower gardening and watching St. Louis Cardinals baseball. She feels very blessed to be serving with the amazing team at TA and is passionate about instilling Biblical Truth into the hearts and minds of her students.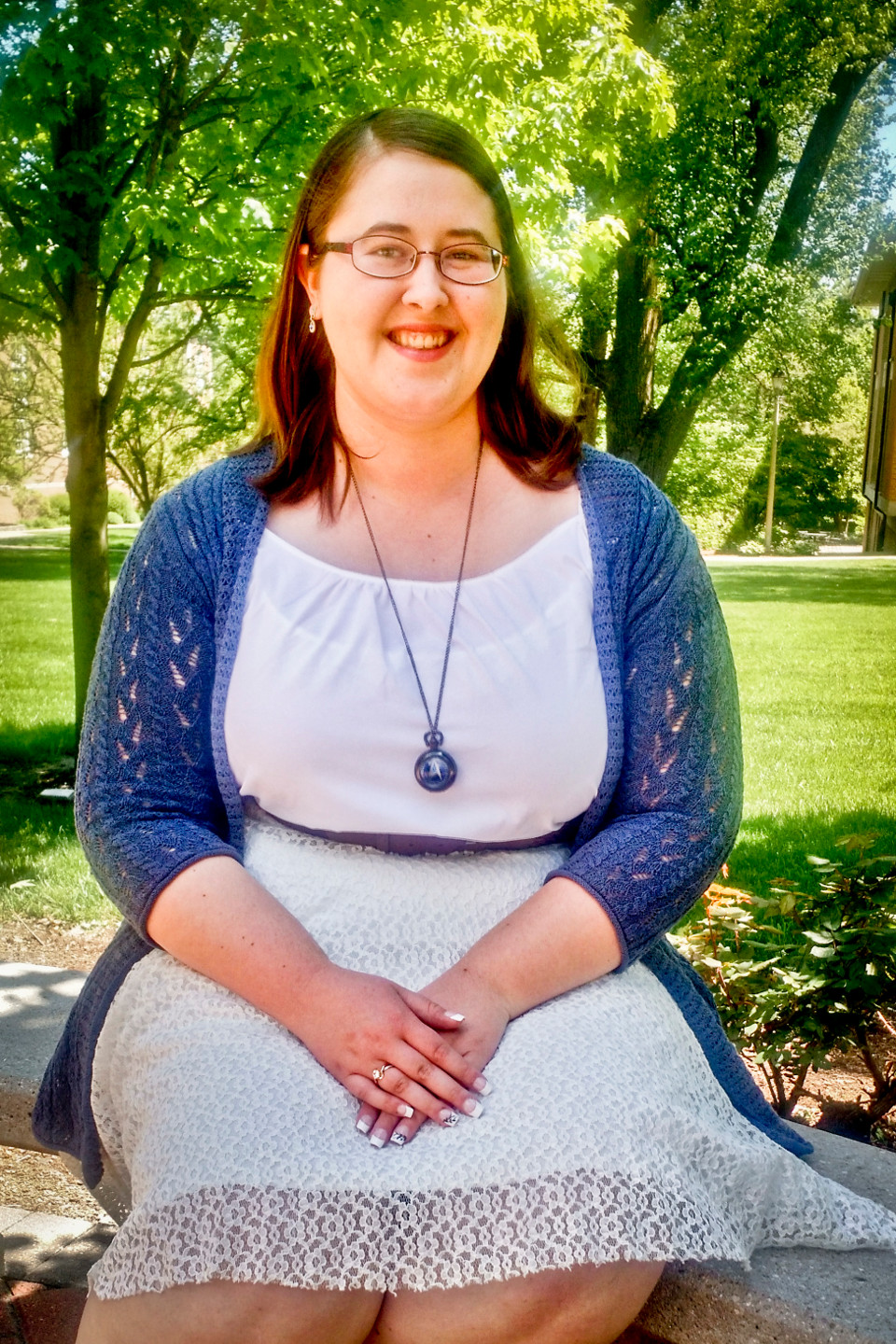 Sarah Helmich
5th Grade Teacher
Currently residing in Virginia, IL, Sarah Helmich obtained her Bachelor's degree from Illinois College in 2014 and spent the two years following as the Daycare Director at Beardstown Christian Academy. She is active in her church both as a choir member and Bible study teacher for 4th-6th grade girls.
Sarah's greatest passions are for art, literature, and volunteering. Outside of the classroom, you'll find her busy with her latest craft or painting project, sitting with her nose buried in a book, walking outdoors enjoying God's beautiful earth, or volunteering at Beardstown Christian Academy, her church, or Lincoln's New Salem.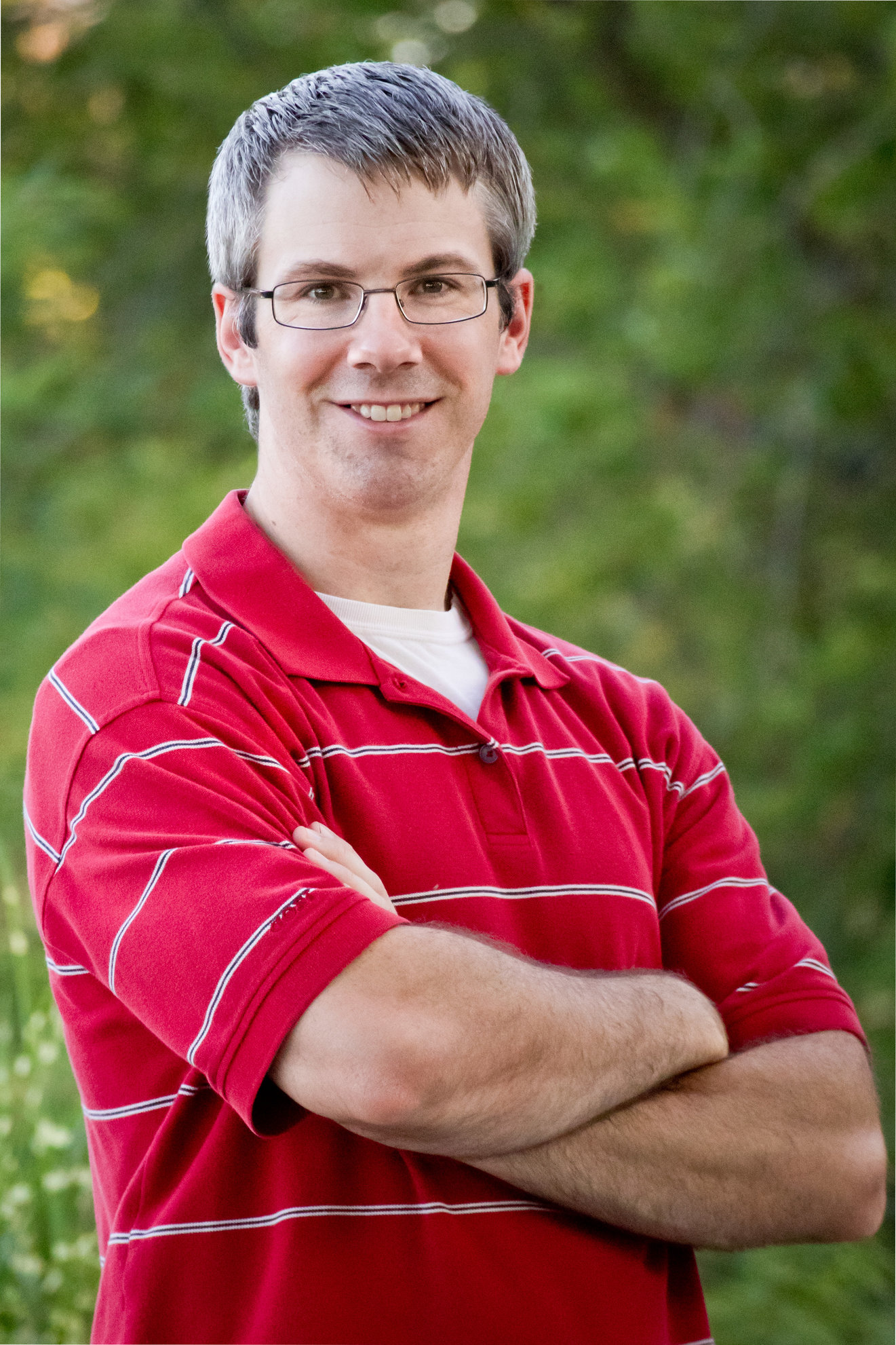 Scot Williamson
6th Grade Homeroom Teacher
Scot Williamson is a home-schooled guy who grew up playing with Legos, reading eight hours a day, and went to school for audio/broadcasting. Later, he became interested in film making and then, after graduating from Cornerstone University of Grand Rapids, MI in 2009 with a B.A. in Communications and Media Studies, he taught himself illustration, photography, and graphic design. He has worked as a bank teller, freelance media producer, general construction worker, industrial supply salesman, and more recently a substitute teacher. His passion is to fill the world with wonder. He enthusiastically pursues life with his wife and two small children. He is excited to see children grow in the knowledge of the Truth and is grateful for the opportunity to serve at Trinity Academy.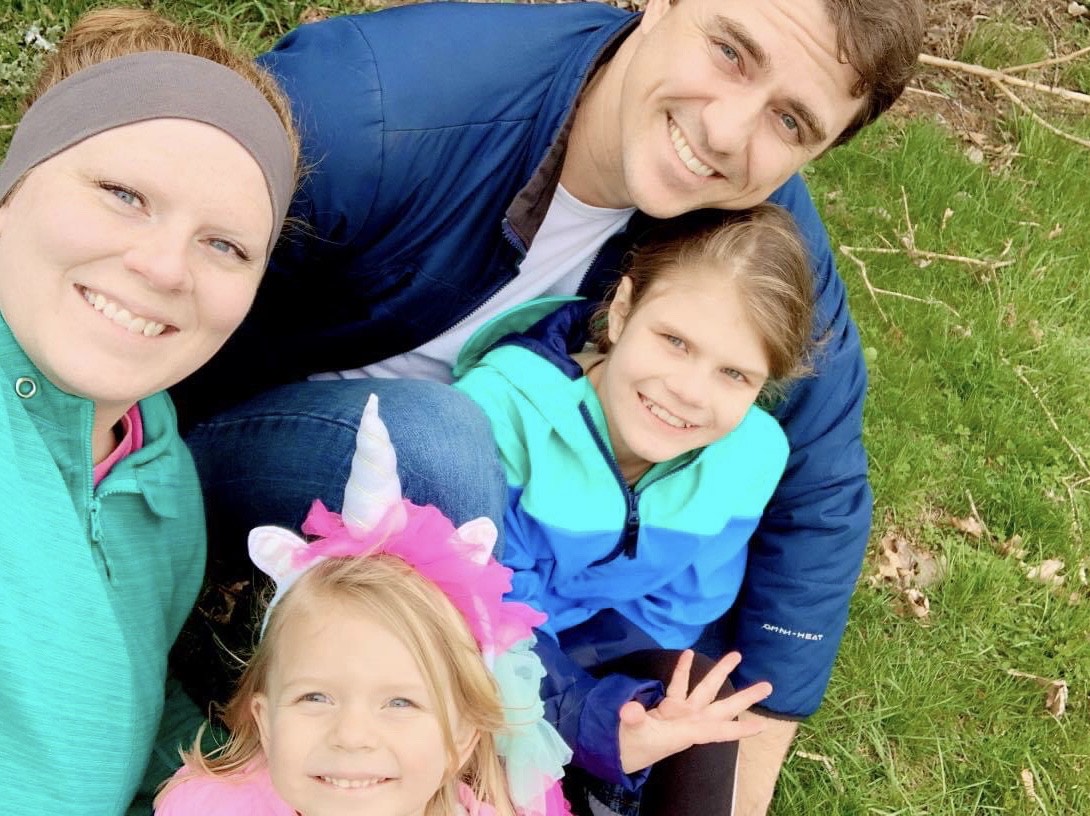 Cody Stinnett
Bible/Rhetoric, Family Life Liaison, and Athletics Director
I am very honored to have the opportunity to love, and serve at Trinity Academy.  I graduated from Ozark Christian College with a Bachelors in Christian Ministry in both Preaching and Church Planting in 2010, as well as a Bachelor of Arts degree in Preaching in 2011.  I currently also have the humble honor of serving as Sr. Pastor at the Vermont Christian Church, in Vermont, IL, since 2015.  My wife, Dianne, and I are extremely grateful for the opportunities God has given to us to serve Christ together.  We have two wonderful daughters who remind us of God's beauty everyday.  In my free time I enjoy family, fishing, and digging in the dirt.  I always find serving the Lord a blessing, and it is truly a blessing to serve Him at Trinity Academy.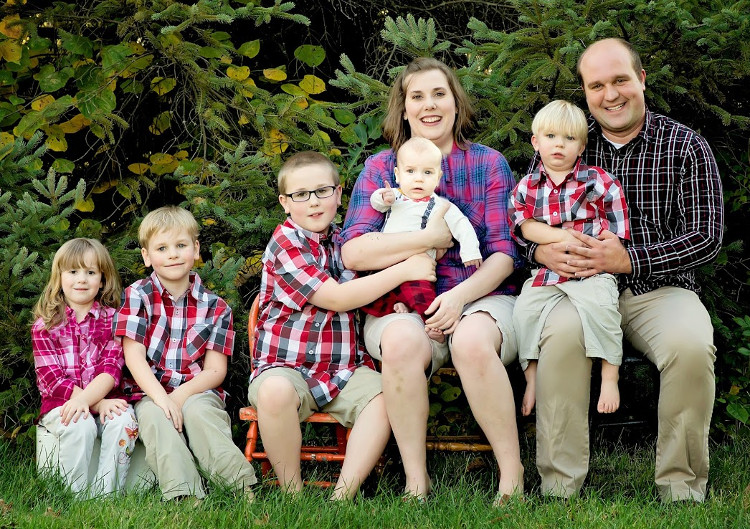 Jonathan Day
Logic and Debate Teacher
I am a very enthusiastic supporter of the Classical Christian Model of Education and I am grateful for the opportunity to teach Logic and Debate at Trinity Academy.  My wife Jess and I have six wonderful school-aged children.  We homeschool our children in the Classical Christian Model and look forward to helping Trinity Academy as it grows.  I earned my Ph.D. in political science at the University of Iowa and my primary employment is as a Professor of Political Science at Western Illinois University. We are active parishioners at St. Paul Catholic Church in Macomb, Illinois.
Logic and Debate were extremely influential in my education and I know that the students of Trinity Academy will enjoy the fruit of learning these skills for the rest of their lives.  I believe their faith in Christ will be strengthened and their love for Him will grow.  May God bless the students and their parents as we journey on this path together!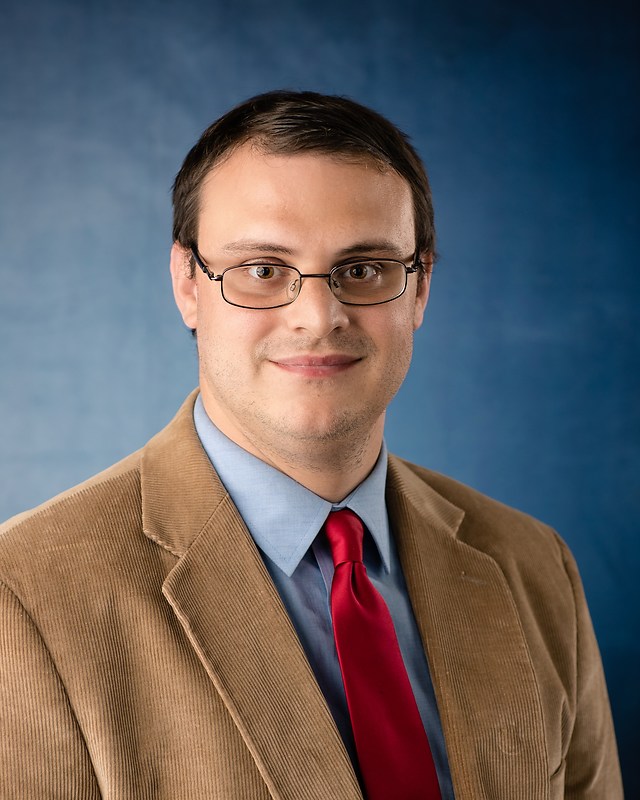 Aaron Adams
American History Teacher
I am extremely passionate about teaching history. As a historian I am somewhat of a generalist, not specializing in any one topic. I firmly believe a good historian must be well-rounded in as many topics as possible in order to fully understand any given historical era. I received my BA in History from Western Illinois University in 2018 and I am currently working towards an MA in Political Science.
My journey to Christ has been a long one. Since coming to WIU I have begun to renew my faith and I am striving to grow as a Christian. It is my sincerest hope that as I grow in my faith, I will inspire my students to grow as well.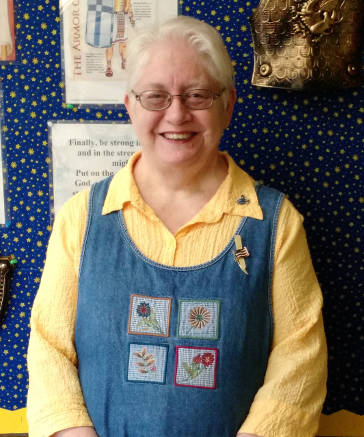 Louise Neff
Teacher
Louise was born and raised in northeastern Illinois.  She enjoys learning new things and working with children, which led to teaching as her career of choice.   She earned her Bachelor of Science in Education and her Masters of Science in Education degrees from Illinois State University.  She taught for thirty-eight years in the public schools in the area of special education . Her hobbies include reading, hiking, gardening, traveling, and crafting.
Teaching at Trinity Academy gives her the privilege of teaching the whole child.  It is a joyful, cooperative journey of learning together.  Besides just teaching facts, she gets to teach the "how" and "why" tools of learning so that her students become lifelong learners.   Louise recognizes that teaching is a huge responsibility, knowing that how she teaches impacts students now and in their future.  She wants her students to be the "Did" who did not hide like "Wouda, Coulda, Shouldas" in Shel Siverstein's poem.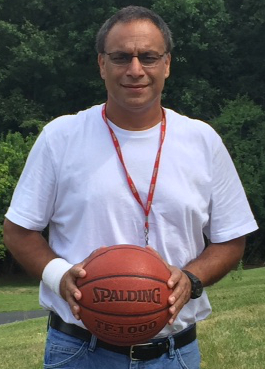 Param Singh
Physical Education Teacher
My passion is for sports. I started playing field hockey at the age of 7 and pursued professional field hockey for a career. Additionally, I became involved with teaching physical education and I thoroughly enjoyed teaching and coaching in multiple settings. This love led me to teach physical education in two K-12 International Christian Schools. I have also taught in the University setting. I obtained certification to teach Physical Education from Iowa and maintain my IHSA (Illinois High School Association) coaching licensure in Illinois. I am still involved with the USA field hockey association for regional and national coaching and selecting teams assignments. My wife Abha and I moved to Macomb from Iowa City, IA in 2008 for Abha's job at Western Illinois University.
I believe students develop the understanding of perseverance, dedication, self control, and application of Biblical values through physical literacy. Physical Education develops attributes of good sportsmanship skills through activities. I continue to voluntarily contribute to American Red Cross, and have CPR certification through them.
I am thrilled to be part of Trinity Academy.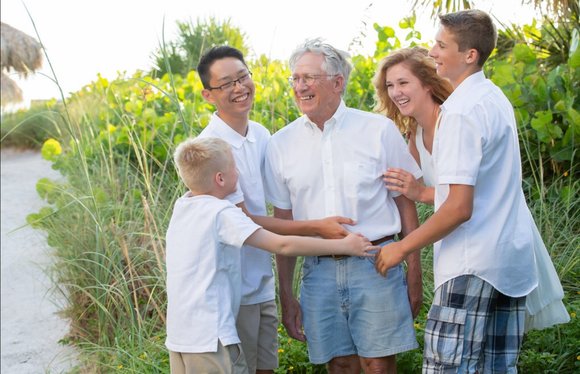 Bert Miller
Secondary Math Teacher
Bert Miller is a retired aeronautical engineer and former math instructor at Carl Sandburg College. He is a proud alum of Purdue University and earned his Masters at the University of Missouri at Rolla. His three grandsons attend Trinity and Bert is excited to be involved not only in their education, but the education of the other students at Trinity as well.
Bert loves to spend time with his daughter and grandchildren, and cheer on his Purdue Boilermakers. He can often be found working outside, watching a John Wayne movie, reading about his hero Neil Armstrong, or driving his '71 Corvette. He worships with his family at Checkrow Community Church.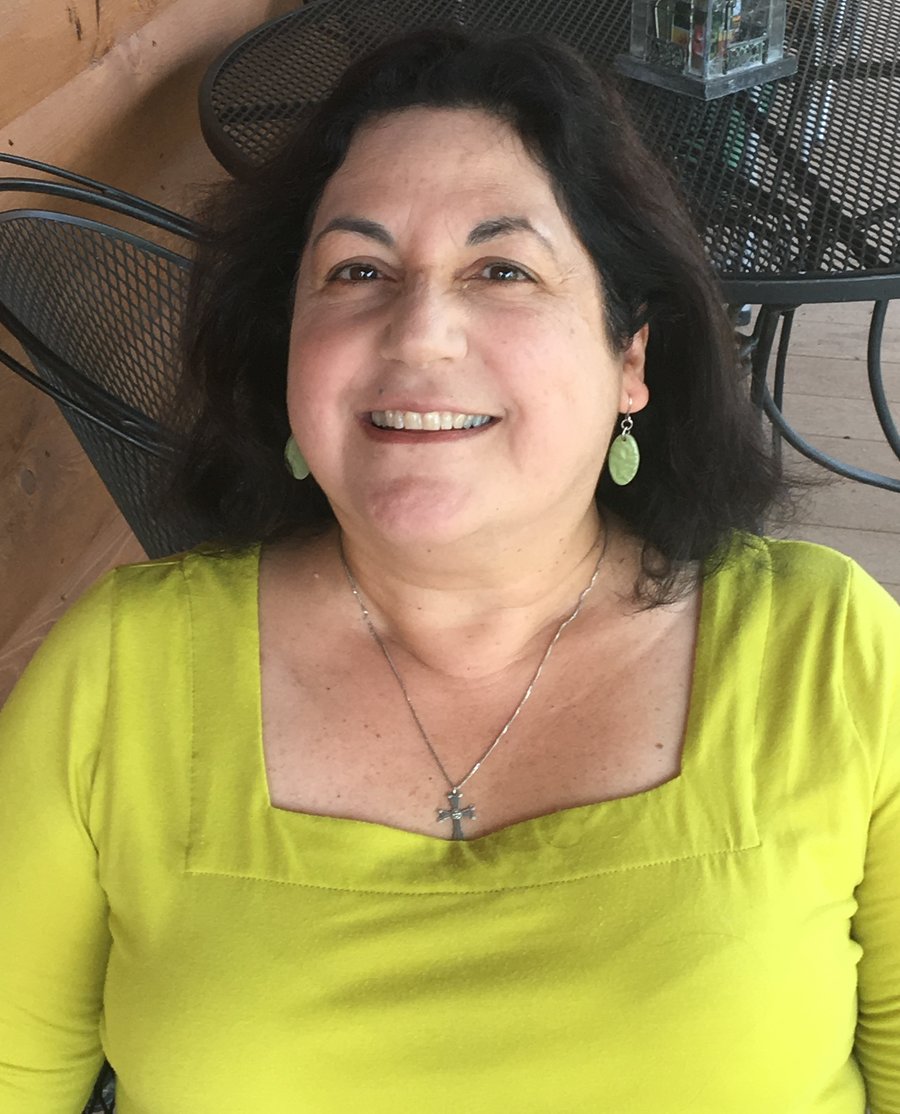 Sonya Johnson
Secondary Science Teacher
Sonya and her husband Peter Johnson live on a small farm in Rushville.  They have two grown children and are recently retired.  Previously, Sonya spent 30 years working as a research scientist and chemist at Mars/Wrigley, creating many of the flavors for their gum and candy products and coordinating agricultural research for Wrigley.  During her career at Wrigley, Sonya taught chemistry to numerous students, interns, and co-workers.  She holds a BS in Biology, a BS in Chemistry (both from Southampton College), a Master of Product Development (NWU Executive Program), and a Certificate in Entrepreneurial Management (U of I). 
The world is full of the order and beauty of God's creation, with all its intricacy and detail.  I am looking forward to helping my students understand the wonder of science.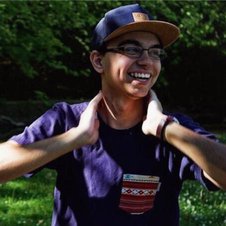 Adam Cloutier
Secondary Teacher, Humanities Development
Currently studying at Lincoln Christian University, Adam has incredible interest in continental philosophy and the history of ideas. As a Rhode Island native, Adam graduated from the 'Upward Bound' program at Rhode Island College. Having a wide education background, ranging from robotic engineering and mathematics to art and the humanities, combined with his autodidacticism, Adam is a young pantomath that enjoys conversation about almost any topic. Adam desires for young people to have the intellectual tools to both analyze critically and think independently within a largely confusing world of ideas and opinions. Adam serves various churches and ministries around Illinois in different positions and calls Eastview Christian Church in Bloomington-Normal, Illinois his church home.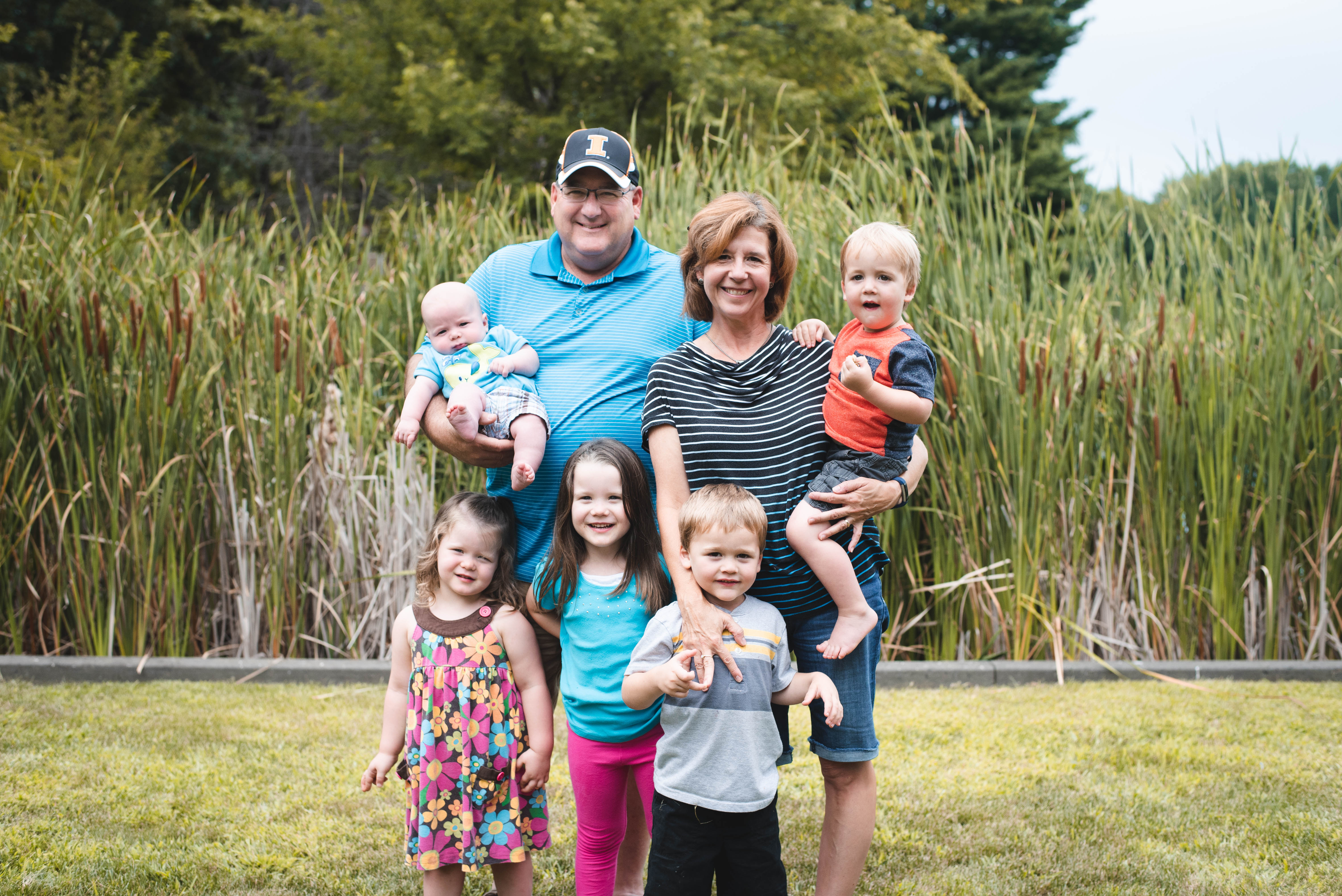 Velynna Spangler
Secondary Lead Teacher
I am humbled and excited to join Trinity Academy this fall. I reside in rural Ellisville with my husband, Bob. Since 1996, I have been home educating our children. Nine years ago I joined Classical Conversations and have served as a tutor, director, speaker trainer, and practicum speaker. Additionally, I have taught private piano lessons. When I am not teaching, I volunteer as a 4-H leader, and I serve in our church by helping with children's ministry and playing piano on a worship team. My husband and I have four children and seven grandchildren. My hobbies include reading, gardening, playing piano, and spending time with my family.
I am thrilled to be part of this academic team. I am looking forward to this exciting opportunity to partner with staff helping students develop academically and spiritually.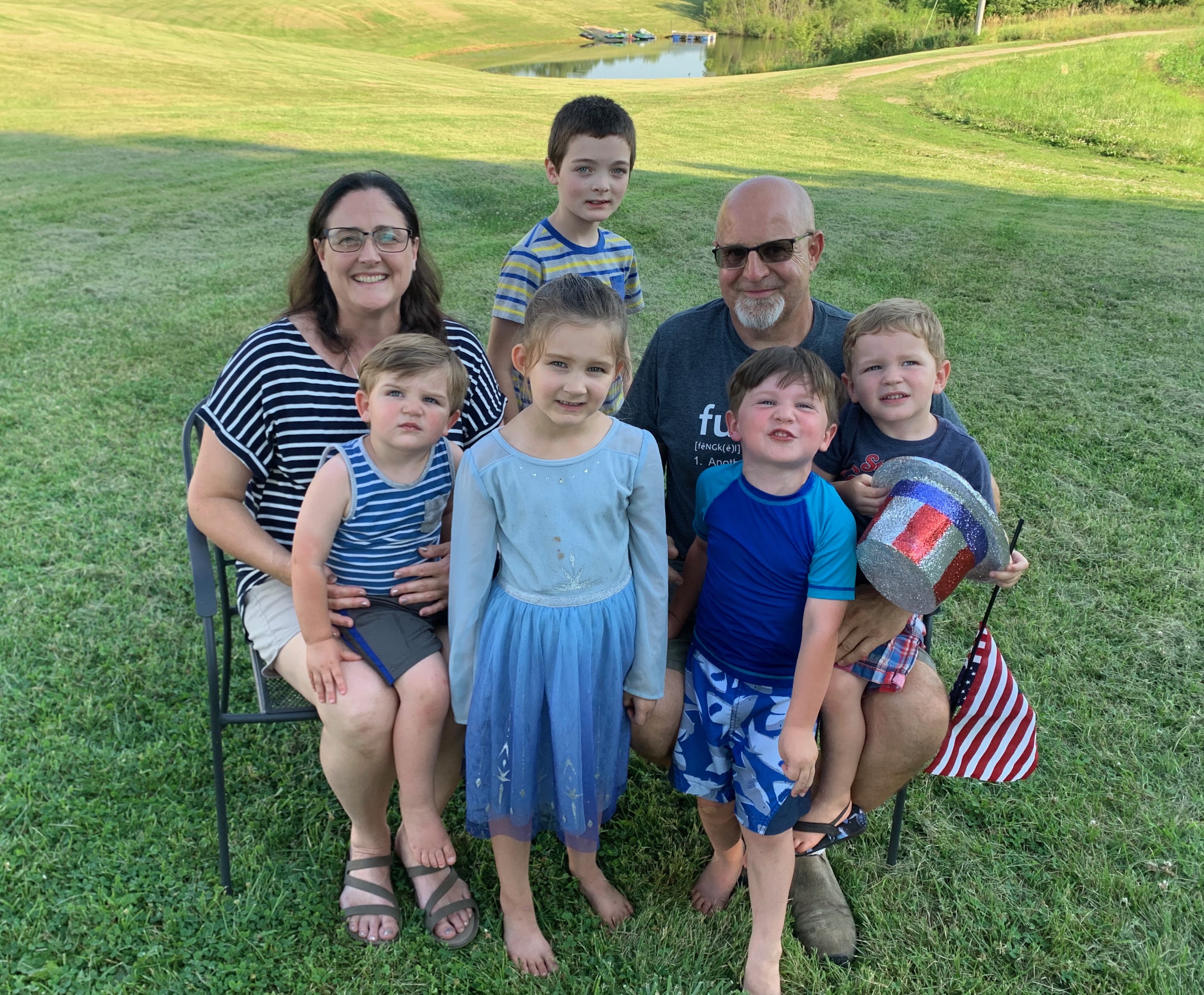 Deanna Chatterton
Vocal and Instrumental Director
My husband, Brett, and I are parents of eight children and six grandchildren. I am excited about another year teaching at Trinity Academy where four of my daughters are currently TA students. We live in the Avon/Bushnell area where Brett farms with our eldest son and manages Chatterton Bros.Trucking.
I received my Bachelor of Arts degree in Music Education (K-12) from Western Illinois University. I have taught in several public schools, but have spent most of my career at home educating our children (24 years to be exact). We have tried to pass on the love of music to our children. I have a passion for helping and inspiring kids to appreciate and experience excellence in music in order to be able to participate wholly in worship and to consume music with wisdom.
When I am not teaching, you can find me in my garden, taking care of grandchildren, with my chickens and ducks, or in the kitchen cooking for the multitudes. I enjoy helping in the pro-life ministry of Spoon River Pregnancy Center in Canton.  I also enjoy performing with community groups Western Illinois Wind Band and Macomb Municipal Band.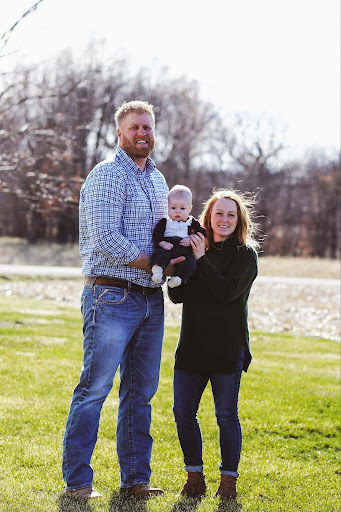 Abbie Heitz
Learning Specialist
Abbie and her husband, Michael, live in Astoria with their son, Roman. She received her Bachelor's Degree in Special Education from Western Illinois University; Abbie also received her Elementary Education license from Western. Abbie is passionate about education, especially Special Education, and she believes that God has purposefully placed her into the role of being a special educator. She did work in the public school system for almost three years and is excited about this new opportunity that God has placed in her path.
Abbie enjoys gardening and landscaping, baking/cooking, being outside, and spending time with her family. She has recently been volunteering in Rushville. Abbie and her husband attend Grace Bible Church in Astoria. She is greatly looking forward to becoming a part of Trinity Academy!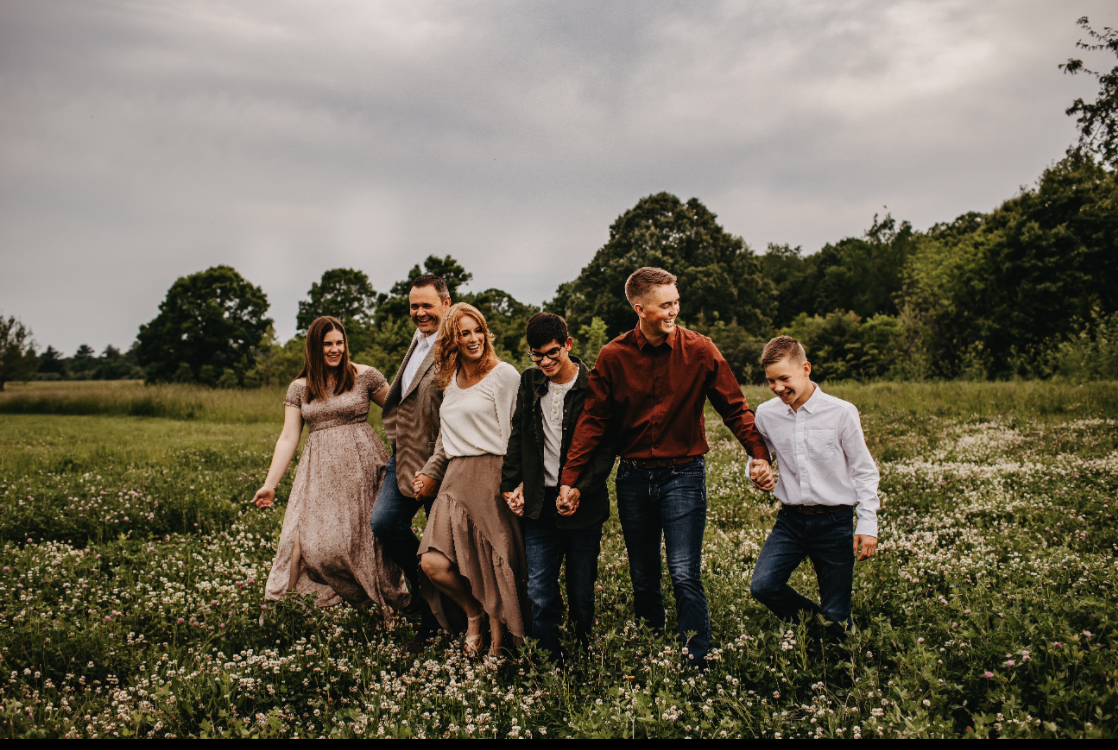 Heather Overstreet
Receptionist
Heather and her husband Justin live in rural Macomb with their youngest two children, Boston and Blake. Their oldest son, Brady, is a University of Iowa graduate and a member of the Iowa National Guard. Madison attends St. Ambrose University in Davenport, Iowa. Heather earned her Bachelor of Science degree from Western Illinois University. While teaching for the Macomb School District, she earned a Master of Science Degree in Instructional Technology and became the Technology Director. Earning a second master's degree in Educational Leadership, she served as part of the administrative team. After ten years with Macomb Schools, God changed the trajectory of their lives and Heather began to stay at home to focus on the family. 
In 2020, Boston began to attend Trinity Academy as a fifth-grader.  Heather says that they were very quickly welcomed into the Trinity family and felt supported on their new adventure.  In the same way, she is looking forward to welcoming and supporting the Trinity community in her position as receptionist.